Erik's trip to Boston, New York City, Philadelphia, Washington, DC, and Baltimore June and July, 2014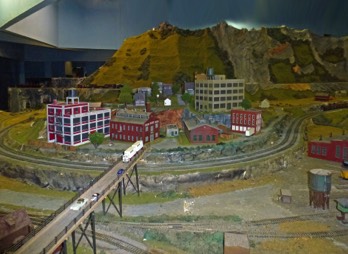 June 26 Thursday Philly
Day 9

We drove to Northlandz, in NJ. Northlands is billed as the "World's Largest Model Railroad", and it looks like it has really earned that title. It is huge. After we had been admiring the models for over an hour, we came to a sign that said we were 10% through the exhibit!
this one had a nice story attached: it appears that Grandma was mad at a mining company that bought up lands around her house and then drilled down to leave her high and dry, so she had her revenge by building her outhouse out over the mining hole.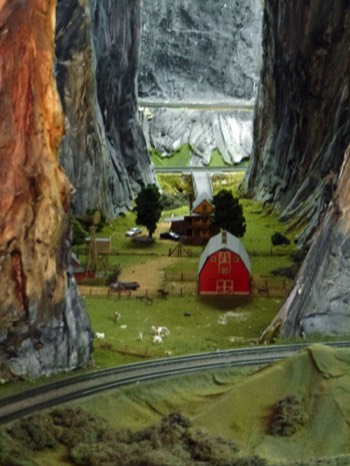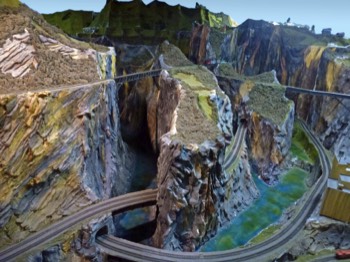 you can get an idea how big the layout was from the tiny figure of Erik on another side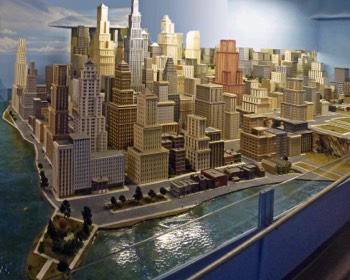 they even had a model of New York City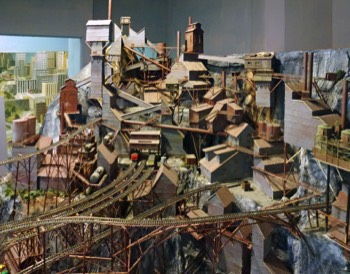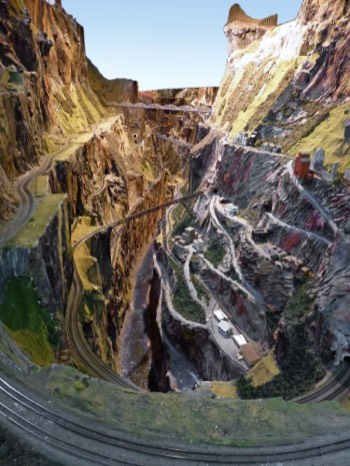 we are now a fourth of the way through the exhibit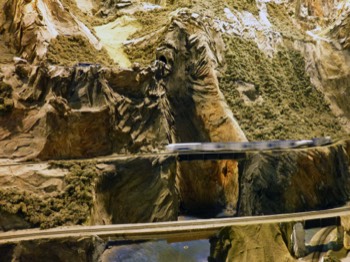 as usual, Erik found himself a niche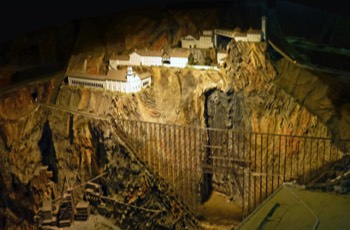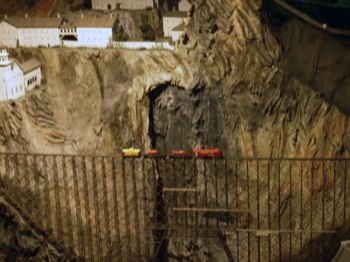 When we finished, we went back to Uncle Ben's and Tia Mia's house.