Erik's trip to Boston, New York City, Philadelphia, Washington, DC, and Baltimore June and July, 2014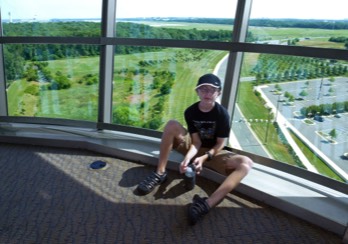 Erik enjoyed sitting in the tower and watching takeoffs and landings at Dulles International Airport
June 30 Monday Udvar-Hazy Air and Space Museum
Day 13

Cousins Monroe and Dee took us to the Udvar-Hazy Air & Space Museum out near Dulles Airport. It was wonderful to get a tour from a guy who knew all the planes and had flown quite a few of them.
Gen. Monroe Hatch and Erik
in front of the SR-71 blackbird,
a plane that Monroe once flew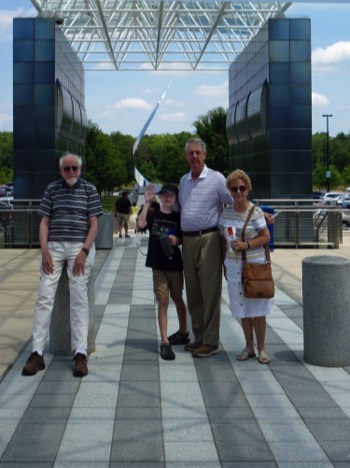 Grandpa Arthur, Erik, Monroe, and Dee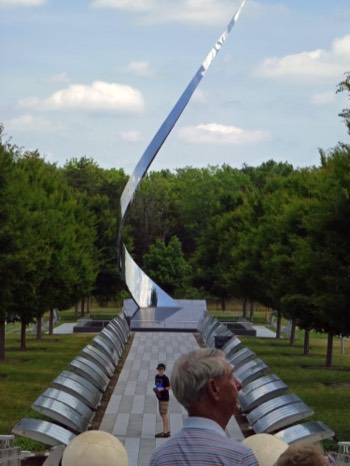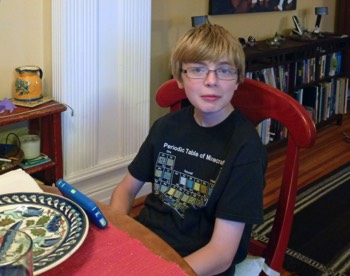 After leaving the museum, we said goodbye to Monroe and Dee and drove to Robin Madrid's condo in the heart of Washington, DC to spend the rest of our time in Washington.