Erik's trip to Boston, New York City, Philadelphia, Washington, DC, and Baltimore June and July, 2014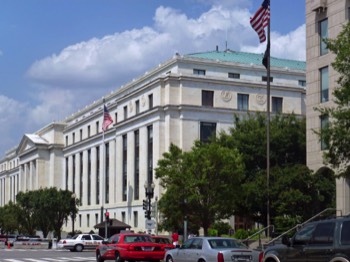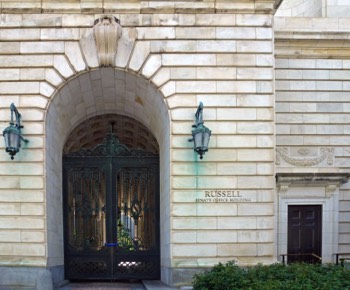 The Russell House Office Building
July 3 Thursday — International Spy Museum and the Smithsonian
Day 16

We went to the International Spy Museum in DC. When we arrived we were given new identities, cover stories, and a mission, which we had to memorize. We were quizzed later on about our identities and cover stories. If we passed the quiz, we were allowed to try to complete our mission. Grandma Martha made it and completed her mission, but Erik and Grandpa Arthur both failed and were caught.
Grandma Martha's identity
After the Spy Museum we dropped by the National Sculpture garden to see some of the sculptures.
Claes Oldenburg's Typewriter Eraser
After the sculpture garden we went over to the Smithsonian Natural History Museum and visited their "Hall of Man".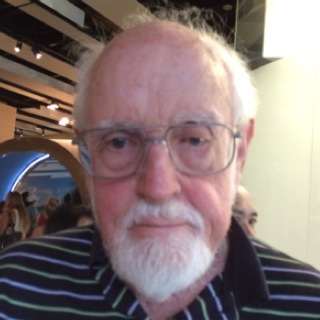 the Smithsonian had an app that morphed you into a neanderthal or other ancient ancestor
here is Grandpa Arthur morphed into a neanderthal (wearing glasses!)
Erik accepts a gift from a neanderthal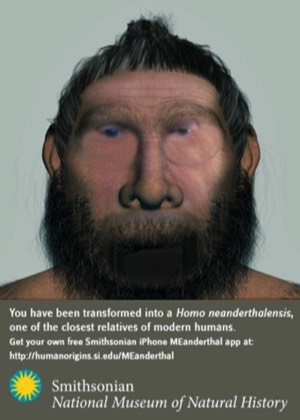 here is Erik morphed into a neanderthal
the main entrance of the Smithsonian
here is Erik morphed into a neanderthal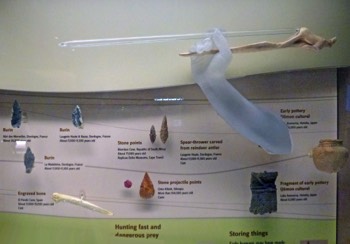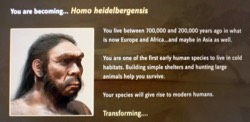 note of Erik morphed into a neanderthal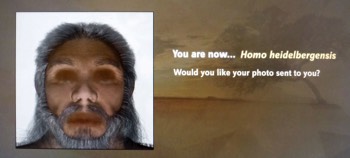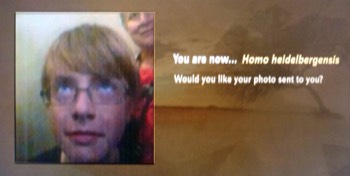 Erik in his outsized 3-D glasses