Erik's trip to Boston, New York City, Philadelphia, Washington, DC, and Baltimore June and July, 2014
July 4 Friday — Fourth of July Parade!
Day 17

Bright and early we took the Metro down to the Archives building on the mall to get good seats for the parade. Already the place was jammed, but we managed to find a couple of places on the curb to sit and watch the parade. We were there for about 4 hours, in the broiling sun.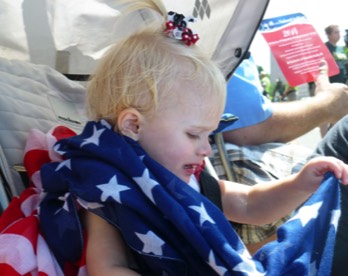 the Daughters of the American Revolution contingent