Africa Safari
Botswana, Zambia, and Zimbabwe
July, 2013
Sunday, July 14, 2013

We met with most of our fellow travelers this morning at breakfast in Johannesberg, and then Zona took us to get our shuttle to the airport and through passport security. We boarded an airbus 319-100 to fly to Victoria Falls. We were met by Abraham (Abi) Nyoni in Victoria Falls, Zimbabwe. Abi welcomed us, told us something about what to expect, and warned us not to take pictures of people we see on the street without permission. It is OK for us to photograph the people we see in the camps and in the village and school that we will be visiting. He also said that it is considered a sign of disrespect for people to look into the eyes of elders. If someone averts their eyes it is not a sign of rudeness, but rather respect.




At right is a map showing our routes and camps in southern Africa
Our tour guide leader,
Abraham (Abi) Nyoni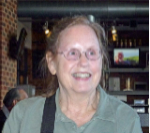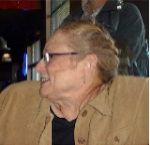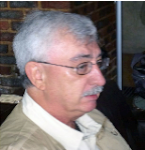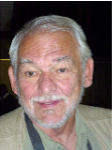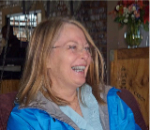 Monica and Scott Shephard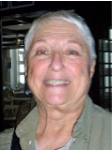 Zona, who met us at the Johannesburg airport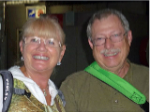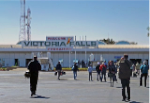 Sunday, July 14, 2013 - going to Chobe National Park in Botswana

Our driver is Shamiso. We drove on the road that goes on to Cairo, Egypt. It is lined by Zambezi trees. We passed through the town of Victoria Falls (~30,000 people). Lots of red-clay soil.

Zimbabwe used to be the southern part of North Rhodesia. Zambia also used to be part of Rhodesia, and Malawi was in the Rhodesian federation. Nambia is the local language.

We turned north towards Boswana. We took some pictures of Hornbills at the side of the road, and we saw an elephant in the trees. Arthur saw a horned deer-like animal, but bigger. Lots of Umbrella Acacia trees. Saw the Zambezi River and Woolly Kepabush.
South African Airlines plane we flew from Johannesburg to Victoria Falls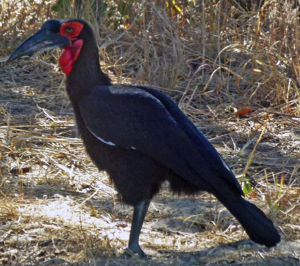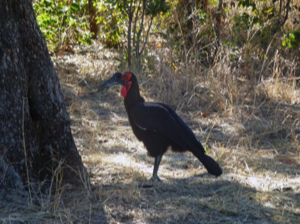 The Chobe River, looking from Botswana to Nigeria
At the Botswana border we saw several warthogs. We drove through the Kazangula area and the Kasane area where there's an airport that we will take later. We saw herds of elephants, bulbous baobab trees, and high termite mounds. We entered Chobe Park. Camp Baobab is facing Namibia across the Chobe flood plain. We saw Zambezi Tick Trees, zebras, and a huge giraffe eating in the trees.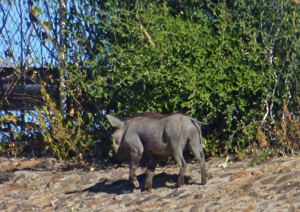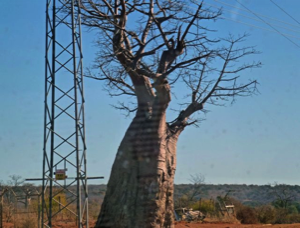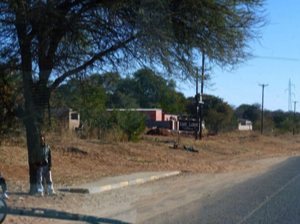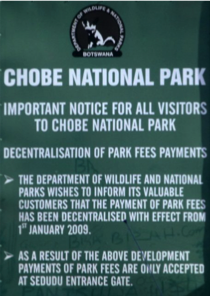 life expectancy graph in Africa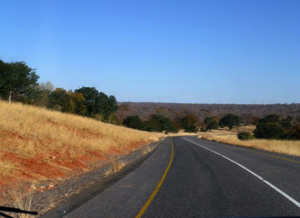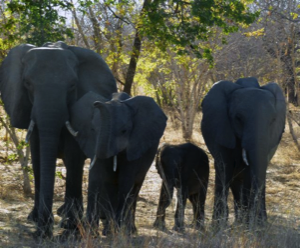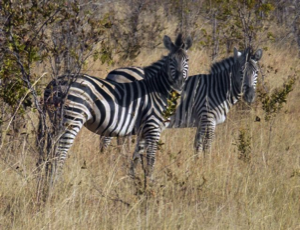 There was a wonderful welcome to our Chobe camp with singing and dancing, hot wet towels to clean with, and tropical drinks to refresh us.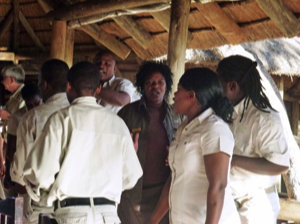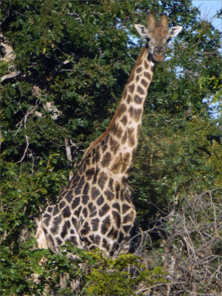 Bonno is our host at Chobe Baobab. Moses and Metz are our local guides. Junior and OT operate the lounge and bar. There's also a library, a tea station, purified water available near the bar, a dining room, and a restroom casita. Cabins 1 and 2 are overlooking the flood plain. You can roam at will around the camp during the day, but you should keep your eyes open because animals can be anywhere, and you must be escorted at night by a camp employee with a rifle. Each cabin has a foghorn to alert the camp and bring help, but it is ONLY to be used in cases of a medical emergency. NOT because you see or hear some strange animal during the night.
Abi told another story:
Mr. Hippo went to God and asked if he could live in the water.
God said, "No. You are too big and would crowd out the fishes."
Hippo pleaded, "But I need to live in the water to stay cool and to keep my skin from cracking."
But God said, "No. You would eat my other creatures who come to the water to drink."
Hippo said, "I promise not to eat any of your creatures, only plants."
God said, "But how will I know that you haven't eaten any of my creatures?"
Hippo said, "Whenever I see a human, I will open my mouth so he can see that I have no bones in my mouth."
But God said, "How would he know that you hadn't already swallowed the bones?"
Hippo said, " OK. Whenever I make dung, I will scatter it with my tail so you can tell that there are no bones in it."
And so, God let Mr. Hippo spend most of his life in the water
Abi told us a story of a tourist who felt a bump under his blanket, thought it was a wild animal, grabbed his knife and stabbed it repeatedly in the scant light of his flashlight, and felt himself sprayed with the warm blood of the animal. He then sounded off the foghorn, and camp staff came running. It turns out that it was NOT a medical emergency, and the wild animal he had stabbed was a hot water bottle placed under the covers to keep him warm. The hot blood was water from the dying water bottle.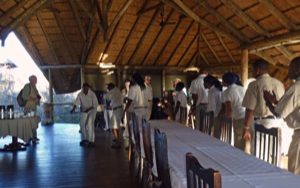 A warm singing welcome around the Baobab Camp dining room
warthogs coming up the gully below our camp - they spend much of the day browsing in the Chobe River floodplain, but like to retreat to the forest at night because of predators.
Our Baobab Camp host, Bonno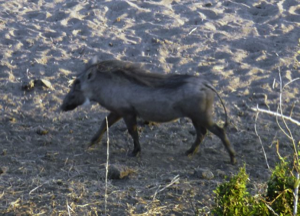 Arthur at our cabin overlooking the mouth of the gully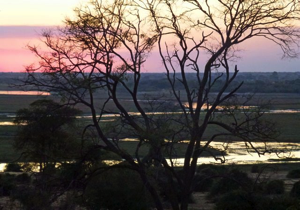 sunset over the Chobe River floodplain
We had a great dinner, but it turned VERY cold, and we all froze, having left our jackets back at the cabins.
Our cabin, #1, is GORGEOUS! It is at the mouth of this inlet from the flood plain. It is on stilts and has a thatched roof, but is very comfortable with a big bed with mosquito netting.